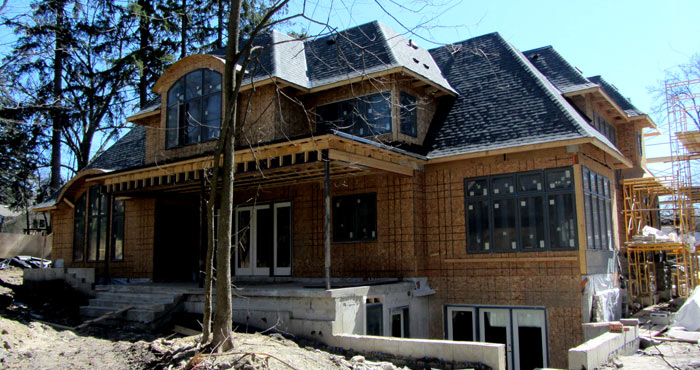 Windows and Doors are an important part of your new home's aesthetic appeal as well as its functionality and energy efficiency. As important as they are, windows and doors are seldom given the amount of consideration by homeowners as are materials such as floor covering, kitchen cabinets and countertops. They are also one of the more expensive components of a new home so should not be overlooked. Since you are reading this you are aware that windows and doors play a much more critical role in making your home stylish, comfortable and safe.
Not all new home builders give windows as much consideration as you think they might. In many cases they use the least expensive products that meet the local building codes which, in for the most part, reflect the minimum product performance requirements. This "good enough" attitude has given rise to the low-cost "builder grade" of windows and doors.
Dashwood strives to deliver better than standard.
Rather than build to the minimum standards, Dashwood strives to deliver better than standard. A heavier gauge vinyl and full sized frame for strength, durability and enhanced thermal performance; insulating glass from the industry leader in residential glass technology; options and accessories that allow us to meet a variety of application requirements; all backed by one of the most comprehensive warranties in the industry. These are some of the things that set Dashwood apart and why they are the choice of fine home builders who recognize that the quality and performance of the components used is reflected in the homes they build. Learn more about how Dashwood windows and doors can make your new home better.